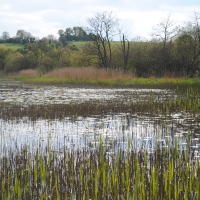 The Irish Wildlife Trust is supporting the Nature Alert! the campaign to facilitate people across the 28 EU countries to participate in the European Commission public consultation to help save nature conservation laws.
The campaign, which is being organised by BirdLife, the European Environmental Bureau, Friends of the Earth Europe and WWF, is part of a joint action of over 90 environmental NGOs across Europe to save European nature from Commission President Juncker's deregulation agenda.
The European Commission is undertaking an in-depth evaluation of the Birds and Habitats Directives to determine their effectiveness in protecting our natural world. Unfortunately President Juncker's language thus far has been focused on 'business-friendly' laws and cutting 'green tape', which is in direct opposition to the conservation of our wildlife.
In order to prevent a degradation of our wildlife laws, please help us by signing the petition below before it is too late.  Please note this petition will include a set of answers to the Commission's consultation, which has been drafted by the organisers of the campaign.  If you do not wish for these answers to be submitted, please email the European Commission separately.
For full details, please see: https://www.naturealert.eu/
---